Meet The Team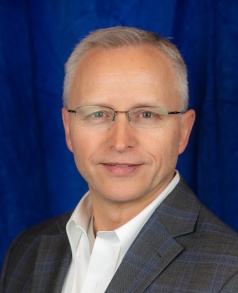 Brad Larson
President and CEO
As our company founder, Brad brings 30 years of marketing research experience to Ironwood. Prior to founding Ironwood Insights Group, he honed his leadership skills during his eight years at Thoroughbred Research Group, which resulted in the firm becoming a recognized brand in the research community. His oversight included strategic planning, client development, as well as research design. Prior to joining Thoroughbred, Brad spent 13 years growing the research arm of ICT Group into a $20+ Million-dollar division producing significant revenues and profit for the company. Before joining ICT Group, Brad honed his skills in a smaller research company where he learned the industry, managed call centers, developed sales and marketing plans and progressed from part-time interviewer to VP of Marketing.
Brad graduated with a BA degree in Economics from Brigham Young University. He also earned a minor degree in Spanish, leveraged by the two years he spent living in Peru. Brad is very active in the marketing research community and is currently serving on the Past Presidents Advisory Council of the Insights Association (formerly the Marketing Research Association). He is also active in PMRG, AMA (currently the VP of Surveys for the Phoenix chapter), AAPOR and LIMRA.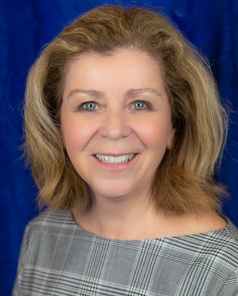 Mary Lea Quick
Vice President of Client Services/Qualitative Research
Mary Lea Quick is the lead project manager at Ironwood Insights as our client's primary point of contact during fielding. She serves as a liaison between our programming, data collection and analytics team in keeping client's informed throughout the life of a study. She is also a skilled research designer, moderator, and report writer, having been in the market research industry for over 30 years.
Prior to the recent launch of Ironwood Insights, Mary Lea was at Thoroughbred Research Group for ten years as the Director of Qualitative Research. For nearly 20 years she was the president / owner of MRK Research, which merged with Thoroughbred Research Group. She has moderated traditional focus groups, on-line focus groups, on-line bulletin boards and conducted one-on-one interviews in numerous U.S. markets.
Mary Lea was an adjunct instructor at the University of Louisville in the College of Business for nearly ten years. She earned a BA in Business Management and a MBA from the University of Louisville and a Professional Researcher Certification from the Marketing Research Association. Mary Lea has experience in a variety of industry segments representing many consumer and business profiles.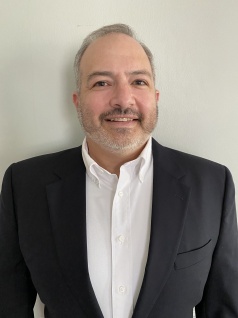 Rob Mogerman
Vice President of Programming
Rob Mogerman has been in the market research industry for 20 years and is an expert with the Survox data collection and reporting software. His programming skills lead to surveys that are participant friendly on any device, whether it is an interviewer administered phone survey or web survey being taken on a smartphone, tablet, laptop or desktop device. He has worked with many Fortune 500 companies, executing research in the automotive, financial, political, and hospitality industries. He programs custom surveys in numerous languages, which are fielded around the globe.
Before coming to Ironwood Insights Group, Rob worked at Precision Opinion who acquired the division he was supporting at SHC Universal. Prior to that, he worked for Survox to help them prepare for an updated release of their software, create documentation, support their customers and assist their service bureau team. Rob started his market research career with Maritz Research (now MaritzCX) where he learned survey programming and advanced his programming skills to become a leader within their research technology department. He has created automated reporting procedures, standards for internet and telephone interviewing, and quality control procedures for testing and data collection at all his career stops.
Rob has BA in Business Administration with a concentration in Marketing from Truman State University.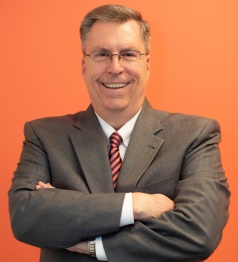 David A Bryant
Vice President of Data Analytics
David has more than 35 years of experience in social science survey research. Over the years he has been involved in the development and pilot testing of several of today's modern patient experience surveys e.g., hospital, dental, pharmacy, home health, nursing home, and was involved in the early development of the new ACA Exchange Satisfaction survey that was developed by the Centers for Medicare and Medicaid Services (CMS). David is an expert in public sector research and research methodologies as well as the development of complex predictive models using structural equation modeling, partial least squares, causality modeling, mediation, moderation, and conditional process analysis.
Previously, he served as the Senior Vice President of Healthcare Policy Research and Director of the Health Policy Institute at Ipsos (formerly Synovate) for 11 years where he specialized in conducting public policy surveys for numerous managed care organizations and government agencies such as CMS and the Veterans Health Administration. He also served as principal researcher for one of the nation's largest HMOs (Kaiser Permanente) and for one of the world's largest insurance companies (Allianz).
David taught economics, statistics, and research methods at Pepperdine University for 10 years. He provides consultation on quality management issues including the development of performance standards to a variety of healthcare industry clients and has authored numerous professional papers on measuring the patient experience with the physician and the healthcare delivery system in many different settings, including the outpatient, inpatient, nursing home, home health and dental care environments. David has an MA in Economics from UCLA and a BA in Economics from Brigham Young University.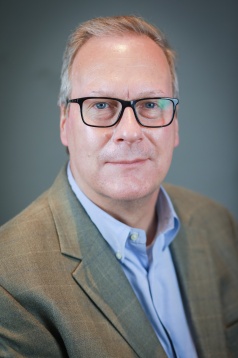 Brian Cash
Vice President, Research Services
Brian's focus is on helping clients solve their business issues through creative, pragmatic research design, execution and analysis. He brings a consultative approach and perspective grounded in years of experience from both the client and supplier sides of the insights industry.
Brian is known for providing actionable business outcomes for clients through integrated, actionable solutions developed using deep expertise in qualitative and quantitative research, secondary research and competitive intelligence. And his expertise spans a range of key business issue areas, including: strategic market analyses, brand health & development, advertising / promotions development & evaluation, customer experience, innovation and product/solution development.
Brian has deep experience with both B2C and B2B audiences across a variety of industries including: category expertise includes: consumer goods and services, retail, financial services, insurance (health, P&C), healthcare, lottery & gaming.
Prior to his tenure at Ironwood, Brian held senior management and consulting positions at ORC International (now Engine Insights), Research Strategy Group International and a variety of client-side companies including Ameritech/AT&T, Northern Trust and RR Donnelley.
He holds a BS in Marketing from Indiana University and an MBA in Marketing Management from DePaul University's Kellstadt School of Business.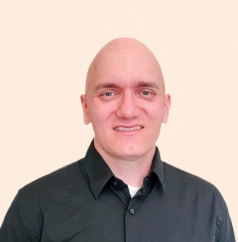 Chauncy Bjork
Vice President of Technology
Chauncy has 25 years of experience in market research, social media research, and data collection. He began his career in market research in 1995 as an interviewer in a call center. He has held a variety of positions in the industry over those 20 years. In 2008, at the age of 31, he was the head of a mid-sized data collection firm and in 2011 he joined Discovery Research as the Vice President of Operations and General Manager.
Chauncy is passionate about research and the profound effect of accurate insights. He is exacting in his methods and willing to go the extra mile to ensure the success of a project. His ability to merge established research techniques with cutting-edge technology has proven to be an asset to clients and colleagues time and again.
Chauncy earned his BA in Economics from Colorado State University and a Masters in Information Technology Management from CSU, with a specialization in Business Intelligence. He has earned achievement awards in Applied Strategic Management and Decision-Making and Problem Solving in Leadership as well as Honors in Economics at the CURC Research Symposium.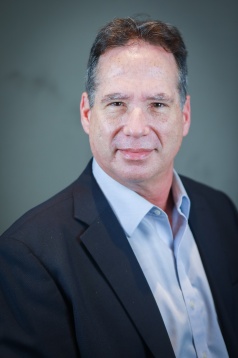 Brendan Sammon
Vice President of Client Relationships
Brendan brings over 35 years of market research experience to Ironwood Insights Group. Prior to joining the Ironwood Insights team in early 2020, Brendan served as Vice President of Client Development at the Logit Group. He previously spent several years at Universal Survey/SHC and subsequently at Olson Research Group where he was responsible for increasing each company's client base as well as overseeing new growth initiatives. Brendan's experience also includes eight years at Q Research as Vice President of Data Collections and another eight years as Executive Vice President with Centrac. His market research path began as a telephone interviewer while in college, moving upward as a Field Supervisor, Field Director, and then a Project Director before moving into senior management positions. Brendan attributes his longevity and success to being proficient at building relationships and friendships, not just attracting "clients".
Brendan served as Director-at-Large and then President of Insights Association Greater New York Chapter where he also co-chaired the GNY/Philadelphia Joint Chapter Conference. He also served on the Intellus Membership and Training committees. Brendan earned a Professional Research Certification from the Marketing Research Association and holds a BS in Business Management from Fairleigh Dickinson University.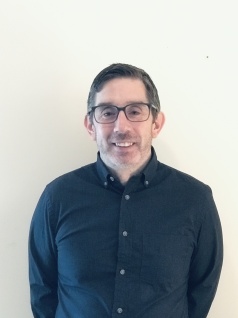 Richard McCaffrey
VP of Operations
Richard has 20 years of progressive work history in quantitative and qualitative telephone research focused in areas of operations, change management, human resources, team building and creation of training and development programs.
Richard enjoys working with the large group of diversely talented people he interacts with on a daily basis as well as a solid belief in value-add that market research creates for decision makers. Living by the motto that the success of any organization is tied to the investment it makes in its people and processes, Richard uses his knowledge, skills and abilities to drive process improvement and empower the staff.
Richard earned his BA in Business Management from Colorado State University and holds certification in Lean Management from SISU Consulting Group.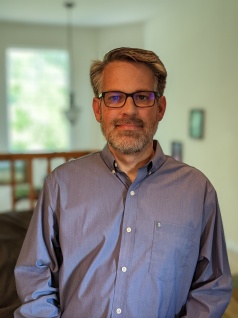 Ryan Luciani
VP of Account Management
Ryan offers over 25 years of experience in quantitative market research methodology, data collection and project management. He understands and anticipates unique needs of clients based on the market, management style or infrastructure requirements. It has been his privilege to serve several Fortune 500 companies, large health care systems/research firms (both AAU & CAHPS initiatives) and utility service providers as well as many political polling firms and candidates over the years. Ryan is focused on enhancing client-vendor partnerships built on loyalty, communication and a mutual understanding of wants, needs and end results.
Ryan began as a call center interviewer while attending Colorado State University. Prior to his current role with Ironwood Insights, he held several key positions with Discovery Research Group including Director of Client Services, Senior Project Manager, Project Manager, Call Center Shift Manager and Call Center Supervisor. His extensive experience managing and executing projects at all levels draws on a strong background in operations management where teamwork, versatility and creative thinking are considered core values.
Ryan holds a BA from the Colorado State University College of Business and completed his undergraduate work at the State University of New York at Morrisville.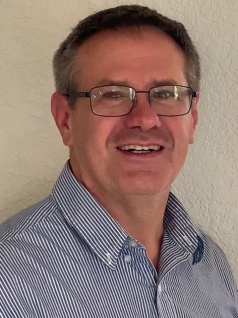 Pete Benton
Director of Programming
Pete has over 30 years of experience in market research, using a variety of tools, such as Survent/Mentor, Wincross, Excel, C-shells, PHP, and HTML. He has experience in CATI, SMS, Postal Mail, and Web data collection methodologies, as well as an assortment of data delivery methods on several different platforms. He has worked in a variety of business sectors including Automotive, Energy, Finance, Healthcare, Hospitality, and Telecom.
Before coming to Ironwood Insights Group, Pete was at Chilton Research managing data collection and reporting for a dedicated telecom center in Midwest. In recent years, at MaritzCX and Inmoment, he has been involved primarily in complex project launch, automation, and development software as well as mentoring/training less experienced team members.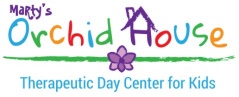 Marty's Orchid House
Therapeutic Day Center For Kids
Ironwood Insights Group has chosen Marty's Orchid House as their official charity and is dedicated to supporting the organization with supplies and financial donations.
Marty's Orchid House is a therapeutic day program for young children facing behavior, emotional and health challenges to allow intense intervention along with integration and socialization with peers. Just as an Orchid is very sensitive to its environment and requires specific conditions to thrive, many children require a positive and supportive environment to reach their full potential. We are committed in advocating for high-risk children to increase the possibilities of a bright future.
Visit their website at www.orchidhouse.org.